Believe it or not, there are plenty of websites where you can do advertising for free. There's a reason why people have been posting classified ads for so many years. It's a cost-effective way to get the word out about your product, service, or business listing. But not all free online advertising sites are created equal, so it's important to do some research before you decide where you want to post your ad.

Free Online Advertising Sites
eBay
One of the most-viewed websites across the entire internet, eBay is a great site if you're looking for a high number of potential viewers. Millions of people browse eBay every day looking for goods and services, so it's definitely an option to consider if you want to get more eyes on your ad. It's one of the biggest free ad posting sites in the USA.

Craigslist
Craigslist has been around for a long time, and they're still one of the most highly visited free online advertising sites worldwide. It may look old-school by modern internet standards, but there are many different categories for ads that can help you reach the potential viewers you're looking for.

Gumtree
If you're looking for an international site for free advertising, you could consider looking at Gumtree. It's available in many different countries, and their Facebook page has over a million likes. Gumtree is mostly used for advertising furniture, cars, job offers, and even homes and apartments.
OLX
Another site with international options OLX provides advertising for cars, residentials, personal ads, pets, and more. One of the benefits of OLX is that it provides personalization options for creating ads with pictures and videos. It can also link to social media platforms, which can be a huge help when it comes to increasing your potential advertising audience.

ClassifiedAds.com
ClassifiedAds.com is basically exactly what it sounds like: a place to post classified ads online. You can post in a variety of different categories, including apartments and homes for rent, items for sale, personal ads, cars, and more. And there are many categories within the main categories, so you can really get in touch with people who are looking for a specific offering.

AdPost
With over 1000 cities of reach, AdPost could be a good place to post classified ads for certain regions internationally. Make sure the area in which you want to reach an audience is available before posting an ad. If your locale is one of the areas AdPost services, then it's worth looking at.

AdsGlobe
Yet another international website, AdsGlobe could be a good option for connecting with people in India, America, and other parts of the world. Like many of the other free online advertising sites mentioned here, AdsGlobe has many different categories for posting ads, such as real estate, vehicles, events, community, and others.

Organic Social Media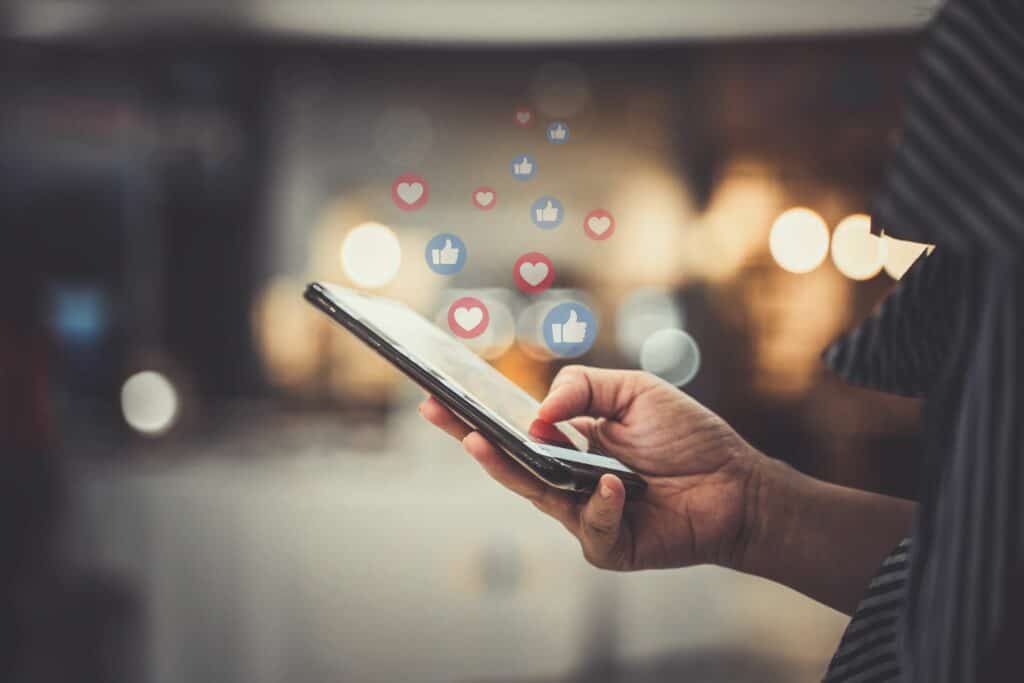 It's no secret that one of the best ways to reach an audience online without paying a huge amount of money to do it is by creating a social media profile for your business or service. It costs nothing to join Facebook, Instagram, or another social media site. And you can begin posting from the page and building an audience almost instantly. It might take a lot of hours to build an audience organically, but it is possible to do so without spending any money. If you have a business or product that you think might go viral, social media could be a great way to test the waters.
There's no shortage of available websites when it comes to advertising for free online. It's as simple as writing a few lines about the product, service, or offer that you are providing, and then selecting which site to post on. If you want to get maximum possible reach, you could even post to multiple different sites and reach a potentially larger audience that way.

And for businesses that already have an audience and are looking to earn some extra money on that traffic, affiliate marketing could be a good option to consider. LeadsMarket.com has one of the best affiliate marketing programs in the consumer loan business, so check out the program if you think it might be a good fit.