Pay per Lead is an integral part of our business model here at LeadsMarket. While this practice originated in the '90s, it continues to play a massive role in the world of e-commerce, regardless of the vertical you work within. As such, Pay per Lead marketing can come in a variety of styles. In this blog post, we would like to explain this concept, so you can have a clearer understanding of what is Pay per Lead.
What is Pay Per Lead?
So, what is Pay per Lead? Pay per Lead, PPL for short, is a form of online advertising that utilizes a cost-per-acquisition (known as CPA) model. PPL works differently from Pay Per Click (known as PPC) and Cost per Impressions (CPM). These styles of marketing focus on making sure consumers see your product.
On the other hand, PPL delivers information about people who are interested in your product or service. That information is known as a lead. The value of any given lead is calculated by evaluating the quality or closeness to becoming a paying customer. The more likely a consumer is going to purchase a product or service, the higher its value.
How Does Pay Per Lead Work?
While a PPL advertisement can work in a variety of ways, they typically follow a similar structure. Using a signup or submission form, as we use, we can obtain contact information from consumers interested in a product or service. Many companies are attracted to this type of marketing since it provides a direct line of contact with their consumer base and helps them expand their book of business. Companies purchase this information, so they can reach out to these people and complete the sale. Because of this, LeadsMarket offers a Pay per Lead Program, where companies can acquire the leads our partners obtain through these forms.
LeadMarket's Pay per Lead Affiliate Program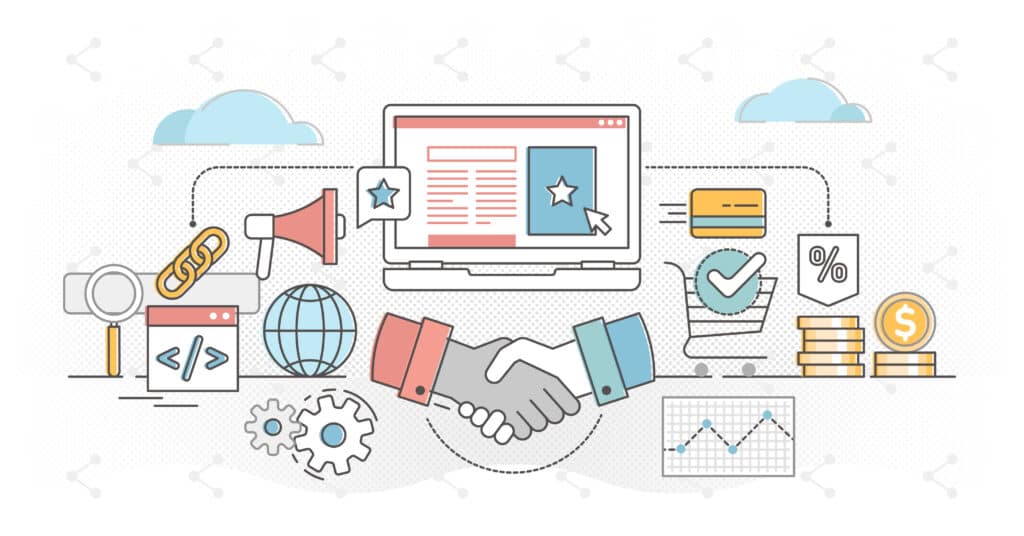 That said, what is a Pay per Lead Program? Also known as a Pay per Lead Affiliate Program, this program offers a cash incentive for website publishers to include banners and other creatives in their sites to direct traffic to our websites. Once that lead is generated and verified for its quality and authenticity using our proprietary LeadBrain software, we issue payouts based on the number of leads made.
With each passing year, people are looking for more and more services online. Personal Loans are no different. The online lending market has been continually growing, with Fintechs leading the way. This personal loan affiliate program can provide an excellent and steady stream of revenue. Our amazing affiliate program has these fantastic features to help get you started:
Our easy-to-upload HTML files
Our landing pages convert well. Traffic steered to our landing pages means higher conversion rates and more payouts for you.
Our selection of Javascript forms that are easy to add to your current site. This feature means you'll be on your way to earning payouts quicker.
Attractive, professional, and mobile-friendly email templates, banner ads, and keyword lists updated monthly.
Our high-performance dashboard. It features real-time statistics reports designed to aid you in customizing the way you run your campaigns.
Payments processed weekly for commissions over $100 on time, every time.
Many forms of traffic are accepted. Leads can come from different places, so we work with ambitious individuals to help them come up with new methods of generating leads.
With this introduction into the world of Pay per Lead marketing, we hope you have a better knowledge of the subject and have hopefully sparked your interest. If you want to learn more about our offers, please click here to join our affiliate network today!